Flood damage can have a number of devastating impacts on even the most well-maintained home. Not only can flooding lead to warped surfaces and mold formation, it can also compromise the structural integrity of your home if left alone long enough. As such, it's imperative that homeowners dealing with flood damage address the issue posthaste. The longer flood damage is allowed to linger, the costlier it will be to fix – and the more value your home stands to lose. If you've never dealt with flooding before, the prospect may seem overwhelming. Fortunately, educating yourself on the appropriate measures to take in the wake of flood damage can ensure that you're well-prepared to tackle this problem should it ever arise.
1. Protect Your Health
Regardless of how much damage a flood causes to your home, nothing is more important than the safety of you and your family. This is why in the immediate aftermath of a flood, your first priority should be ensuring the wellbeing of your loved ones. Since flood waters are often contaminated by raw sewage and other dangerous elements, take care to avoid direct contact with the water or any objects it has touched. When inspecting flood-damaged areas, arm yourself with a breathing mask, rubber gloves and waterproof boots. You'll also need to dispose of any food you suspect has come into contact with the water. Failure to take these precautions can result in illness, infection and a host of other undesirable health issues.
If the flooding you're experiencing is weather-related, place a call to FEMA or visit their website to ascertain if you're in a disaster area. If the area you're in has officially been deemed a disaster, you may have access to a helpful assortment of financial resources and public services that can prove useful in guaranteeing your safety.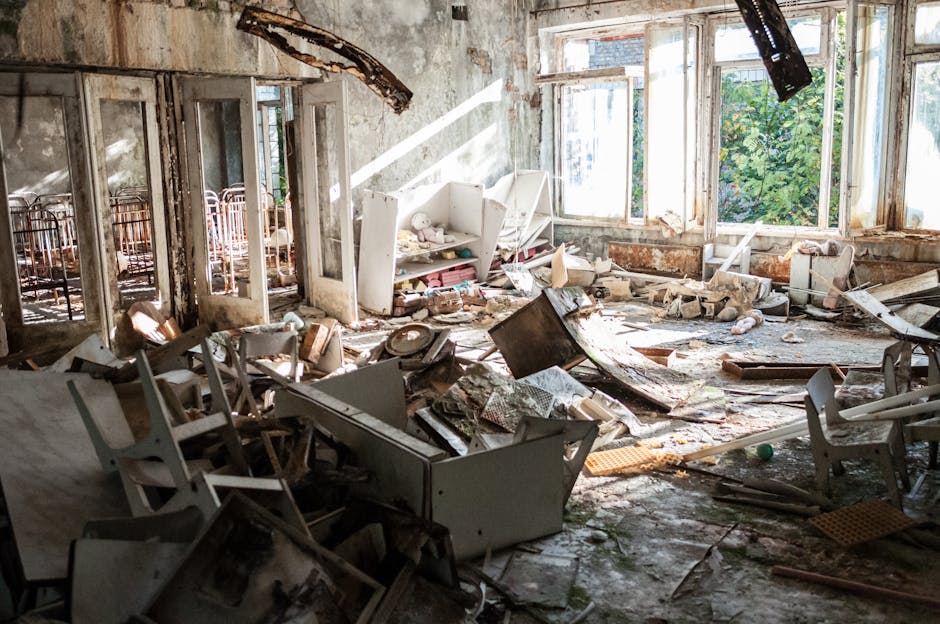 2. Takes Measures Against Further Damage
If it's safe to remain in your home, it's recommended that you take preventative measures against additional immediate damage. Such measures include the placement of tarps, boarding up windows and enlisting the services of a plumber who is well-versed in emergency situations. Not only will these actions make your residence safer in the short term, they can also increase the likelihood of your insurer signing off on your claim. If an insurance company sees that you've taken smart precautions, they're liable to be more sympathetic to your situation.
3. Contact Your Insurer
When dealing with the aftermath of a flood, contacting your insurer should be at the top of your to-do list. Insurance companies tend to be suspicious of clients who drag their feet when submitting claims, so don't hesitate to get in touch with an agent at your earliest possible convenience. Furthermore, the sooner your insurer signs off on your claim, the sooner you'll be given the go-ahead to remove any remaining water and begin the cleanup.
4. Document Signs of Significant Damage
After donning the appropriate safety gear, you'll be ready to inspect the affected area(s) of your home for flood damage. Throughout this inspection, you'll need to keep an eye out for signs of warping, bending and mold formation. Even if you're unable to spot any of these issues, make a point of thoroughly photographing the flooded area(s). Additionally, make sure to photograph any possessions that have been damaged or rendered unusable by the flood damage. In all likelihood, your insurance company will send their own inspectors before signing off on your claim, and documenting the damage when it's fresh can make their job much easier.
5. Find a Reliable Repair/Restoration Service
Once you've gotten the all-clear from your insurer, it will be time to begin the restoration process in earnest. When searching for the right repair/restoration service, look for companies with flexible availability, reasonable rates and proven track records for client satisfaction. Enlisting the aid of a highly-rated company like Service Master Restore can ensure that flood damage is repaired in a timely and professional manner and provide homeowners with tremendous peace of mind.
Flood damage can occur for a variety of reasons. Rain, snow and plumbing issues can do considerable damage in a very short span of time, so it's imperative for responsible homeowners to remain vigilant. Although taking preventative steps against flooding can go a long way in protecting your home, flood damage is sometimes unavoidable. However, knowing the appropriate measures to take in the wake of flooding can expedite the repair process and make reversing flood damage a stress-free undertaking.